CLC "FUTURES" Bowling Tournament
The CLC's 2nd Annual "Futures" Bowling Tournament ditched the lawn and held a standard cosmic bowling tournament at Aiea Bowl on Friday, September 29, 2023! This event was all about the camaraderie and fun.
MAHALO TO ALL THE SPONSORS AND BOWLERS FOR MAKING THIS EVENT A SUCCESS!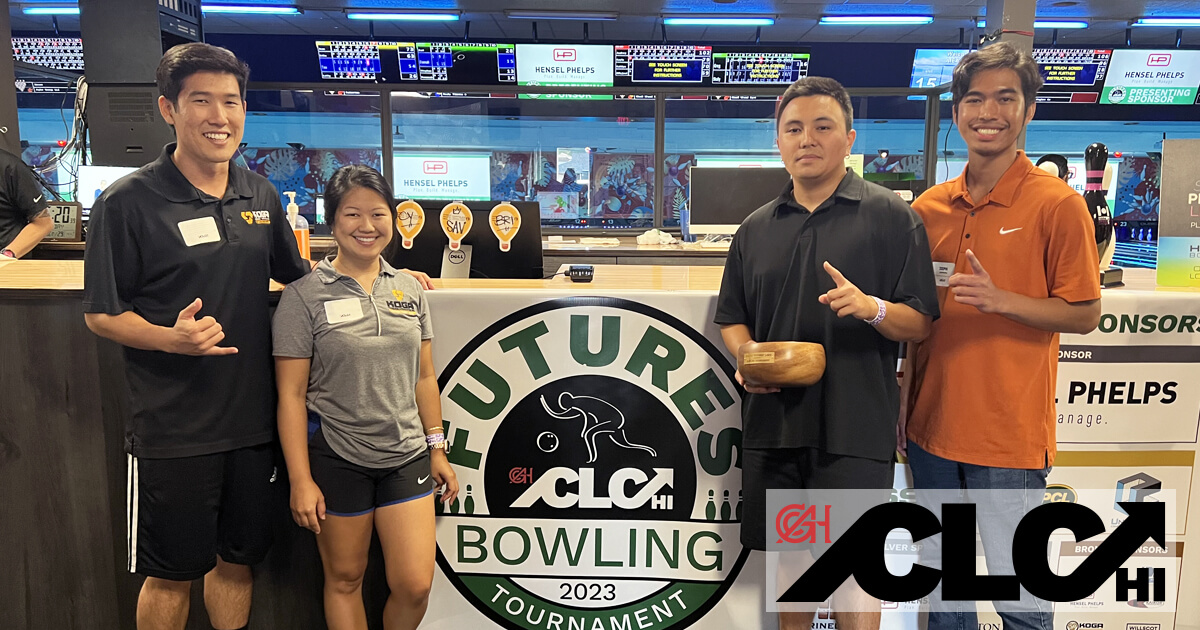 2023 "FUTURES" Bowling Tournament Champion: Team Koga Engineering & Construction
1: Koga Engineering & Construction (3 games - 1698)
2: Albert C. Kobayashi, Inc. (3 games - 1599)
3: Ayko Group LLC (3 games - 1576)
4: Howard Hughes Corp.
5: Hensel Phelps A

6: Hensel Phelps B
7: Team 3
8: Hensel Phelps C
9: Hensel Phelps D
10: Kaikor Construction Group
11: Unlimited Construction Services
12: HC&D
13: Nordic PCL Construction
14: Healy Tibbitts Builders
15: Rinell Wood Systems A

16: Moss & Associates A
17: Moss & Associates B
18: Rinell Wood Systems B
19: GCA
20: Swinerton