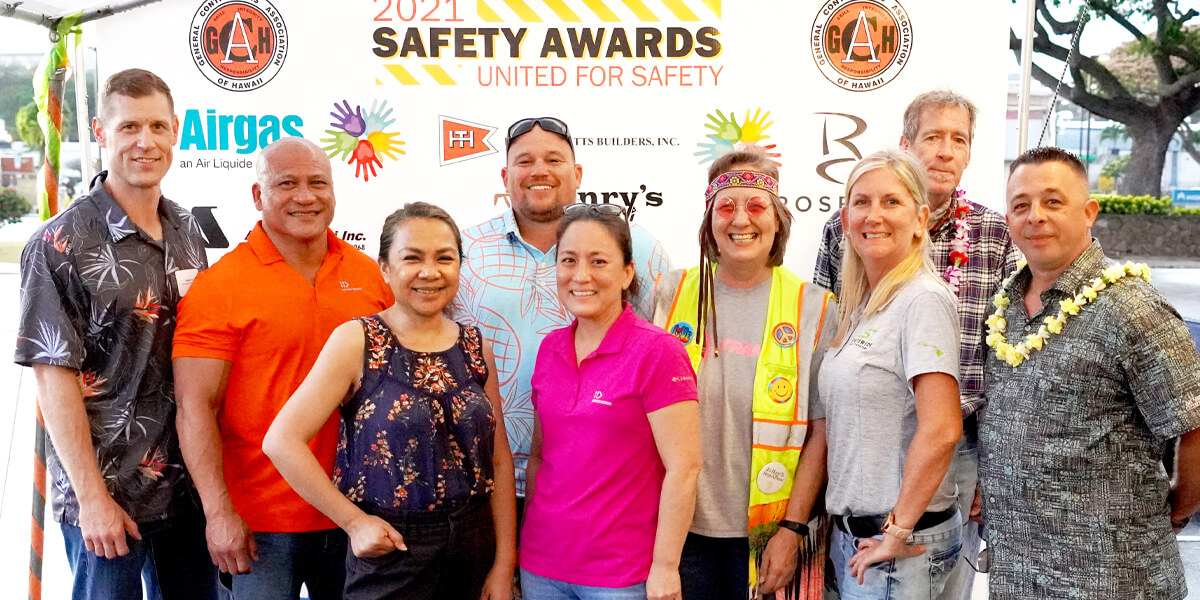 Photo from the 2021 Safety Awards "United for Safety" event: The 2021 Safety Committee
The GCA Safety Awards is a subset of the National Associated General Contractors of America (AGC) Safety Awards, which recognizes companies that have achieved a 'Zero Incidence Rate,' meaning no workdays lost, or that have an incidence rate 25 percent below each occupational division's average for 2019. Awardees are recognized based on their number of hours worked without incidence per project type: Building, Highway, Federal & Heavy, Utility Infrastructure, or Associates/Specialty.
Companies with the most outstanding safety records are awarded the 'Best in Category,' and those that have demonstrated the greatest year-over-year improvement are recognized as the 'Most Improved in Category.'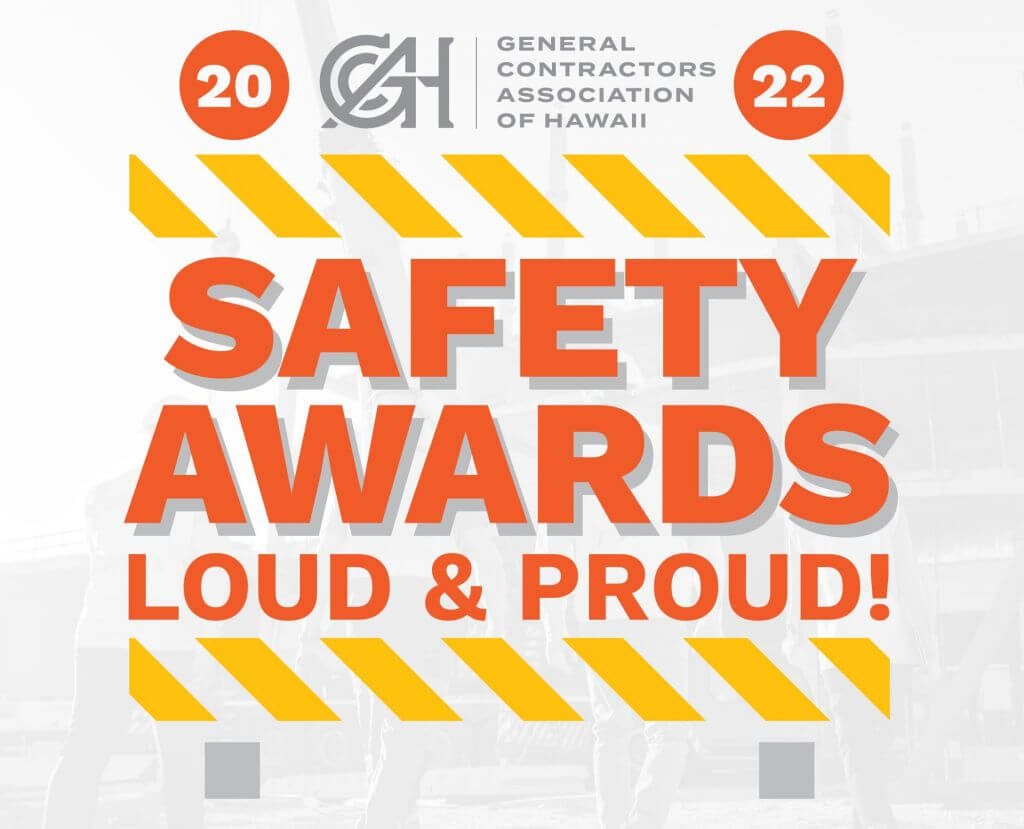 Wednesday, June 1, 2022
5:30pm - 8:00pm
Dave & Buster's Rooftop (1030 Auahi St, Honolulu, HI 96814)
GCA members, register or sponsor today! CLICK HERE
RSVP DATE EXTENDED: May 23, 2022
MAHALO TO PLATINUM SPONSORS
MAHALO TO GOLD SPONSOR:
Helix Electric, Inc.
MAHALO TO SILVER SPONSOR:
Rosendin Electric
June 10, 2021
Outdoor, limited-seating event held at the GCA of Hawaii parking lot.
The theme of this year's event was "United for Safety," celebrating the teamwork required to keep project sites, employees and subcontractors safe. GCA held the Safety Awards event outdoors at the GCA parking lot with attendees limited to award winners and committee members.
2021 Safety Award Winners
August 24, 2020
Drive thru event held at the GCA of Hawaii office
In 2016, unable to hold its traditional Safety Awards Banquet, the GCA Safety Committee swiftly decided to honor this year's award recipients by holding a drive-thru awards ceremony. Award-winning companies arrived in their company vehicles, many of them decorated for the occasion, to pick up their trophies from the GCA office. The committee agreed that with all of the stress and pressure brought on by the Coronavirus Pandemic this year, GCA members should have a cheerful and uplifting experience to look forward to. Thus, the theme, "Cheering for Safety," was chosen.