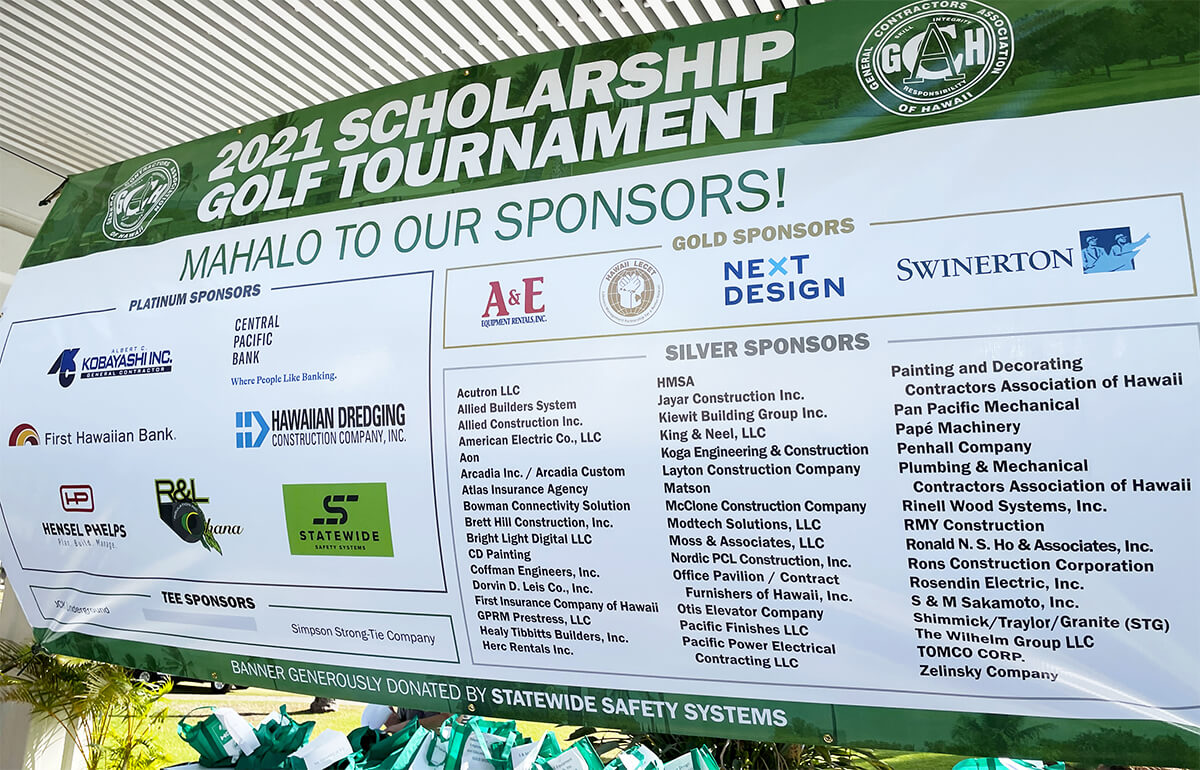 Sponsorship Opportunities
Build Hawaii Awards
The GCA Build Hawaii Awards honors GCA members who build the state's most impressive construction projects ranging across the building, highway and transportation, municipal and utilities, and federal and heavy divisions.
This annual awards program is our opportunity to showcase Hawaii's most complex and impressive projects constructed by our members that utilize state-of-the-art innovation and techniques.  This program cannot be successful without the support of our generous corporate partners. We hope that you will consider becoming a sponsor, information coming soon for 2022.
---
Scholarship Golf Tournament
The GCA of Hawaii will be holding its annual Scholarship Golf Tournament on Friday, April 29, 2022 at the Hoakalei Country Club. Every year since 2018, the GCA has awarded scholarships to two (2) University of Hawaii at Manoa (UHM) civil engineering students. This year, we are expanding our scholarship offerings to also include students in the Construction Engineering Program or any full-time engineering students. Part of our GCA strategic plan is to enhance and ensure a strong pipeline of future workers into the construction industry, and we believe these scholarships are a critical step in this process.
SPONSOR A TEAM TODAY! CLICK HERE.
---
Safety Awards
The GCA Safety Awards is a subset of the National Associated General Contractors of America (AGC) Safety Awards, which recognizes companies that have achieved a 'Zero Incidence Rate,' meaning no workdays lost, or that have an incidence rate 25 percent below each occupational division's average for 2019. Awardees are recognized based on their number of hours worked without incidence per project type: Building, Highway, Federal & Heavy, Utility Infrastructure, or Associates/Specialty.
Sponsorship opportunities for the 2022 event coming soon! Event is in July.