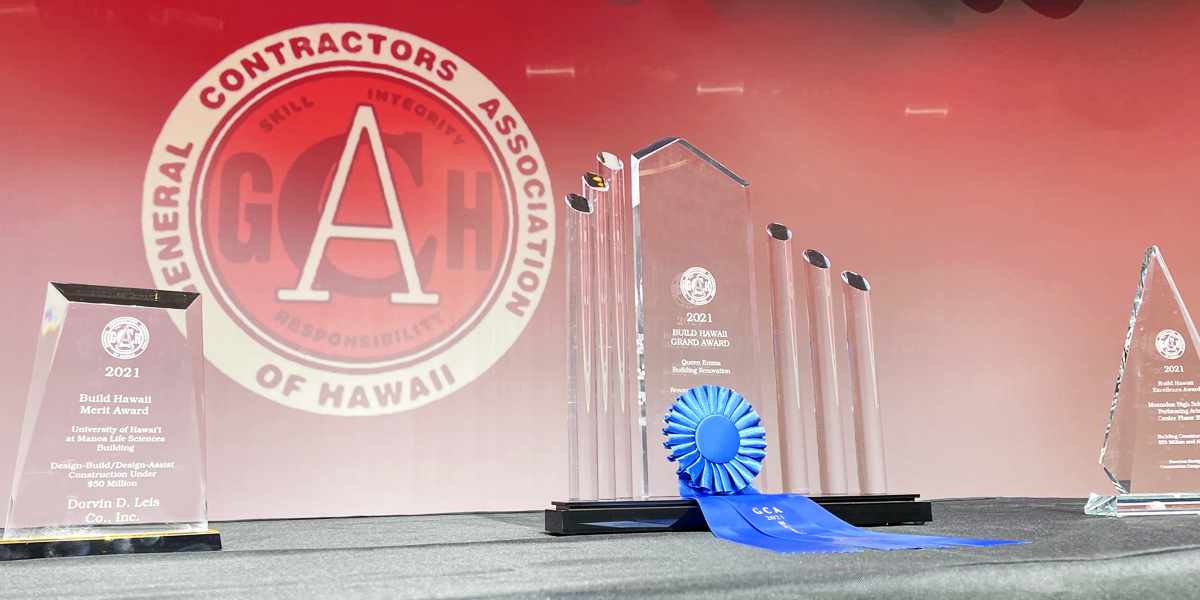 The GCA Build Hawaii Awards honors GCA members who build the state's most impressive construction projects ranging across the building, highway and transportation, municipal and utilities, and federal and heavy divisions.
This annual awards program is our opportunity to showcase Hawaii's most complex and impressive projects constructed by our members that utilize state-of-the-art innovation and techniques.  This program cannot be successful without the support of our generous corporate partners. We hope that you will consider becoming a sponsor, information coming soon for 2022.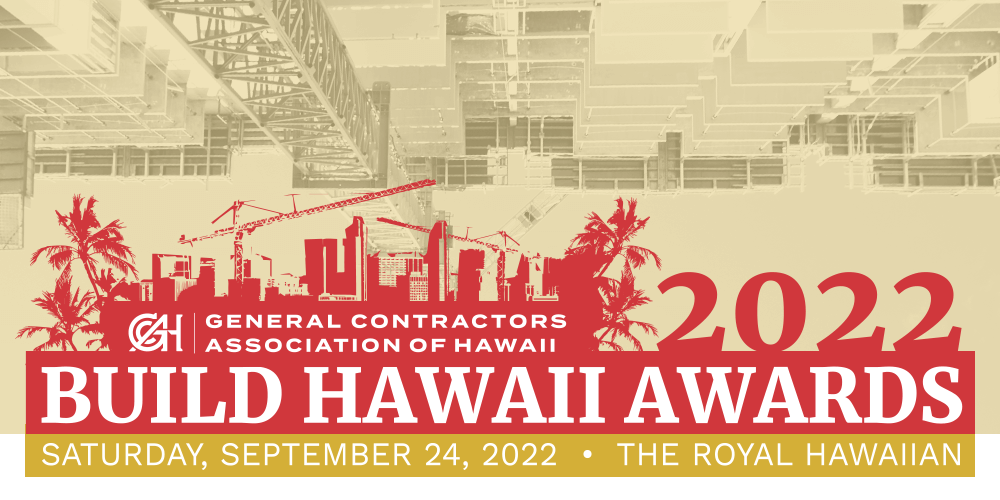 GCA Members, entries are now being accepted for the 2022 Build Hawaii Awards!
General Contractor members as well as Specialty Contractor members are encouraged to submit multiple entries in various categories.
Login to the GCA Member Info Hub to download the information and entry form.
Not a member? Apply here.
For questions, please contact Gladys at info@gcahawaii.org. Mahalo!