Construction Leadership Council (CLC)
The purpose of the Construction Leadership Council (CLC) is to serve as a resource for the next generation of GCA of Hawaii members. The CLC acts as a conduit for upcoming leaders to network, exchange ideas about work and the industry, and to further develop leadership and professional skills.
For more on the CLC, check out "A Melting Pot for the Industry".
VIEW OUR UPCOMING AND PAST EVENTS: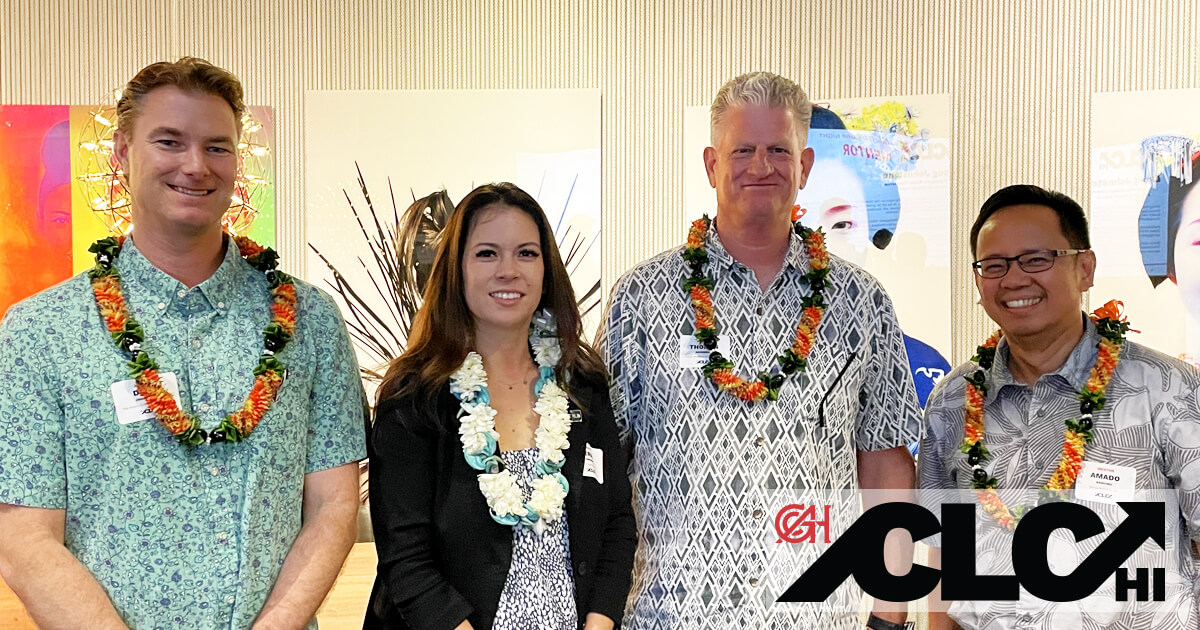 RECENT EVENT: CLC MENTORSHIP NIGHT!
The CLC Mentorship Night was held at the Stage Restaurant on February 9, 2023. Four mentors from around the industry rotated between groups, where attendees were able to ask questions.
BIG MAHALO to our four mentors:
Thomas Diersbock, VP and District Manager, Pacific District, Hensel Phelps
Doug Johnstone, President, Hawaii Region, The Howard Hughes Corporation
Erin Kirihara, Executive VP, Rider Levett Bucknall
Amado Sanchez, Executive VP, Group Builders, Inc.
If you are interested in joining the Construction Leadership Council, please fill out this interest form or contact clc@gcahawaii.org. 
---
CLC Executive Committee:
Chair
Kawika Nakoa, Albert C. Kobayashi, Inc.
Vice-Chair
Travis Higa, Constructors Hawaii, Inc.
Secretary
Claire Thompson, Nordic PCL Construction, Inc.
Treasurer
Kenta Okada, Healy Tibbitts Builders
Immediate Past Chair
Peter Mercuris, Hensel Phelps Construction
Mentor
Glen Kaneshige, Nordic PCL Construction
---
Mission Statement:
Uniting Hawaii's next generation of leaders in the construction industry through professional development and community-building to sustain industry excellence into the future
Vision Statement:
The premier organization for developing leaders in Hawaii's construction industry