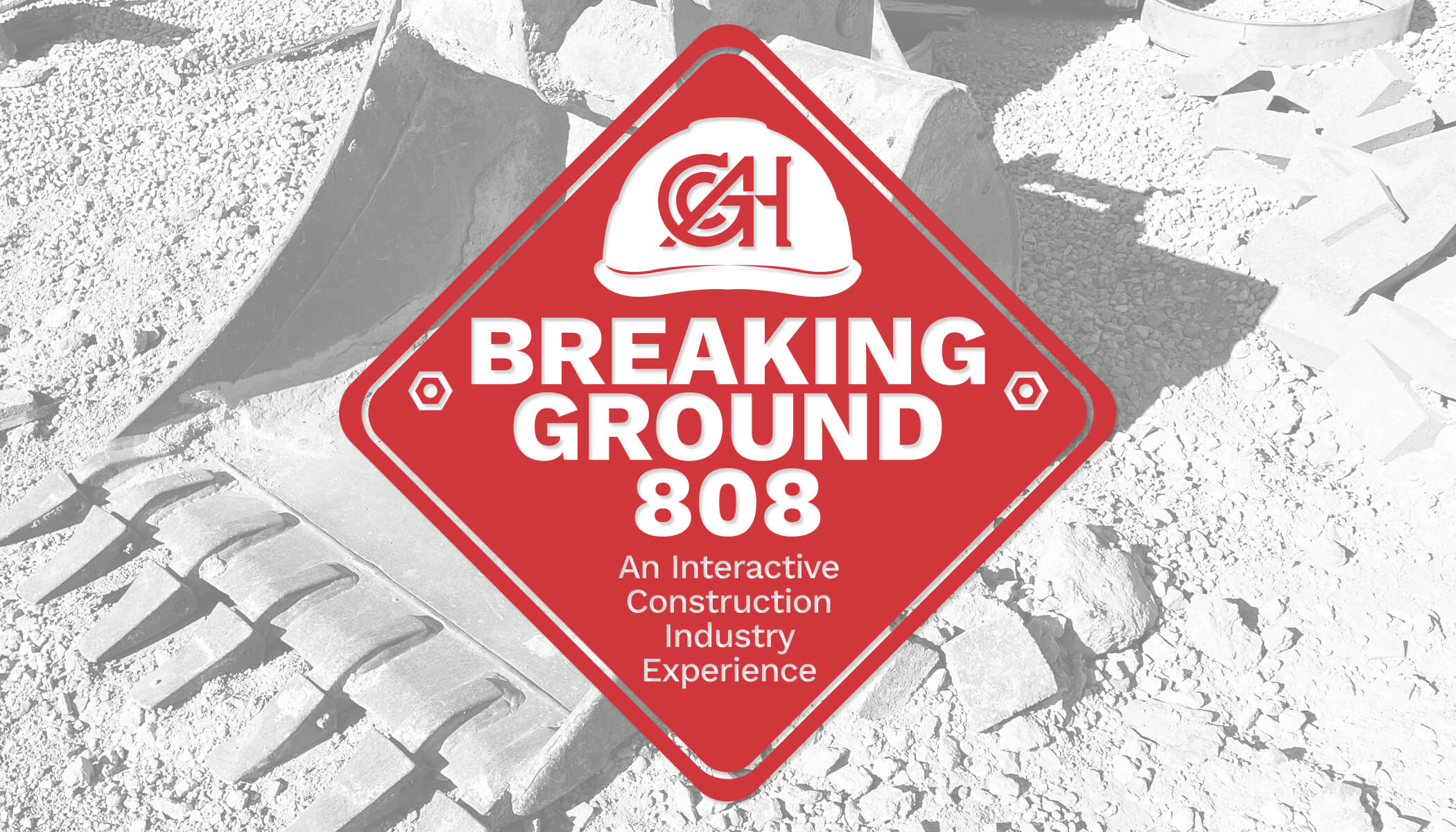 The 2022 BreakingGround 808 program is open to Kapolei, Pearl City, and Waipahu High School students.
Want to have a career in building Hawaii's future? The construction industry is one of the biggest industries in our state, and offers all types of jobs for people with different strengths and interests. If you want a job that's rewarding, enjoy being part of a team, and would like to be able to see, touch, and feel the projects you've worked on, a career in construction could be for you!
Good in math and planning to go to college? You might consider a career in engineering. Engineers figure out how to put projects together and are in charge of making sure construction projects are built correctly.
Like working with your hands and can't stand sitting at a desk all day? A career in the construction trades might be for you. Construction workers build projects with their hands or operate the big construction machines.
There are also many types of support positions needed for the construction industry in safety, specialized accounting, human resources, labor relations, marketing, business development, and communications.
Learn about all of this and more during this innovative, week-long program that will give you the opportunity to explore Hawaii's construction industry.

CURRICULUM:
Week-long program taught by construction industry professionals
Hands-on projects and in-class sessions
Construction safety basics
The various careers available in the construction industry – from architecture and engineering, to construction project management and construction trades
Paths to get into the industry and schooling is required for each position
Learning about estimating and project management

APPLICATION REQUIREMENTS:
Current student of Waipahu, Pearl City, or Kapolei High School
Have the consent of your parents or guardians
Willing to learn
Committed to being on time and participating every day
Must have transportation to and from your home school (bus transportation will be provided for Pearl City and Kapolei High School)

IMPORTANT INFORMATION:
Personal Protective Equipment will be provided
Long pants (jeans/work pants) and covered shoes required
Bus transportation will be provided for Kapolei and Pearl City High School
Lunch will be provided daily; participants should bring their own refillable water bottles
Each school will provide teachers/faculty for supervision
Limited to 30 students per school

IMPORTANT DATES (Subject to Change):
8/24/2022: Application Due Date
8/29/2022 - 9/9/2022: Student Interviews
9/12/2022: Student Selection
9/19/2022: Virtual Parent/Guardian and Student Meeting
10/3/2022 - 10/7/2022: BreakingGround 808 Program
APPLY TODAY!
The 2022 BreakingGround 808 program is open to Kapolei, Pearl City, and Waipahu High School students.

[ CLICK HERE ]