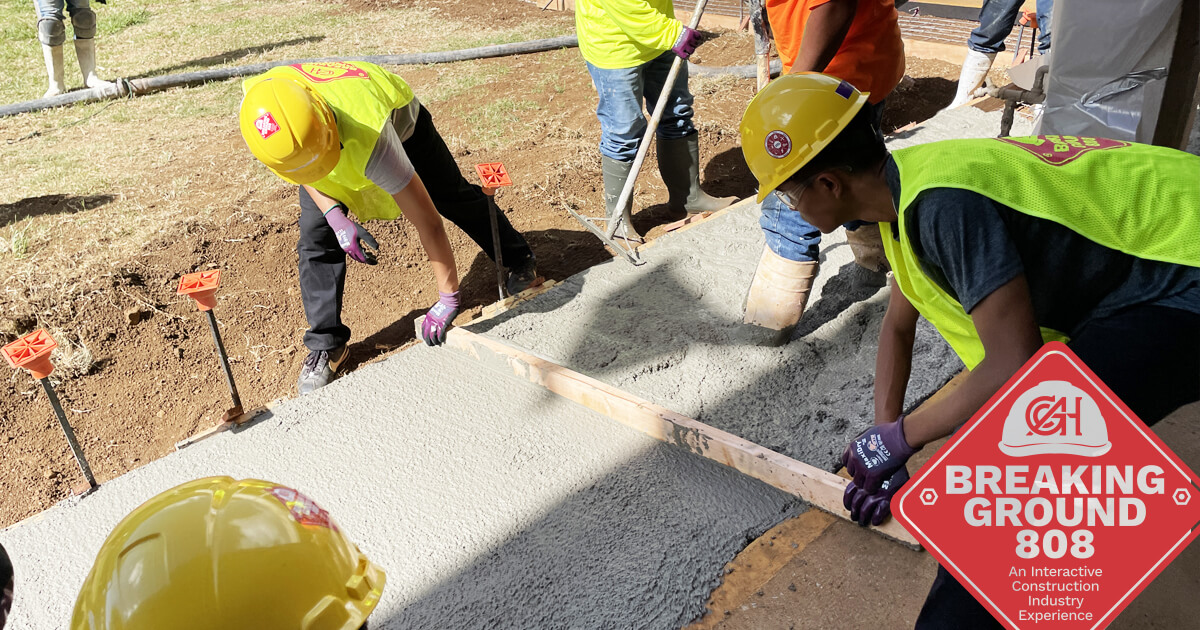 Students from Kapolei High School, Pearl City High School, and Waipahu High School participate in BreakingGround 808. More on this workforce development program here.
Building a strong, vibrant construction industry starts with a steady pipeline of young construction industry professionals equipped and ready to fill important roles in Hawaii.
The General Contractors Association (GCA) of Hawaii is committed to cultivating the next generation of young professionals. Whether in the office or in the field, there's a full spectrum of cool jobs and exciting opportunities in construction, regardless of gender or education.
With an apprenticeship, certificate in one of the trades, or a college degree, there's a great job in construction for everyone, right in our islands.