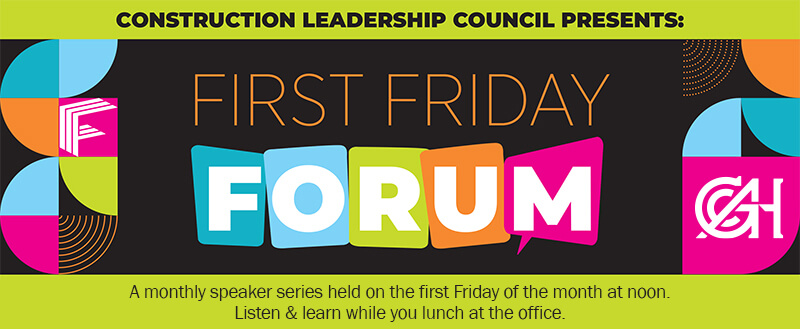 CLC presents First Friday Forum
The Construction Leadership Council (CLC) FIRST FRIDAY FORUM is a virtual event held on the first Friday of the month. The forum features a topic that is targeted to those looking to expand their leadership skills for future leadership positions.
Next event is scheduled for May 6, 2022
March 4, 2022
"MEETING THE CHALLENGES OF TODAY'S MARKET: HAWAII CONSTRUCTION OUTLOOK & TOOLS FOR THE ROAD AHEAD" 
Guest Speaker: Bronson Pai
Sponsor: Albert C. Kobayashi, Inc.