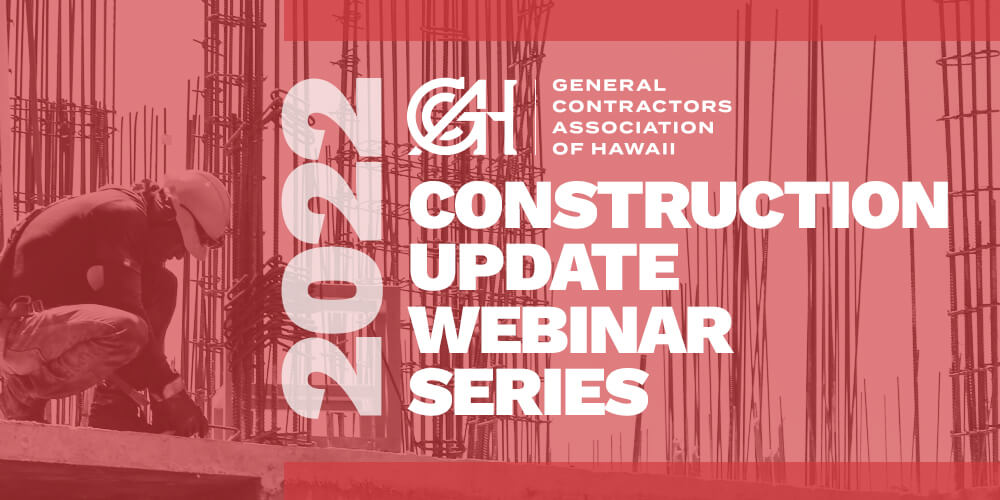 Construction Update Webinars
Federal, State and City agencies will be giving a presentation on their upcoming projects, procurement and regulatory updates.
Stay tuned for more information including event dates, agencies, and sponsorship opportunities
CONFIRMED:
8/13/2022 - US Corps of Engineers
10:00am - 11:00am
Event Sponsor: Lawson & Associates
10/11/2022 - Department of Accounting and General Services (DAGS)
1:00pm - 2:00pm
10/20/2022 - Honolulu Board of Water Supply
2:00pm - 3:00pm
Stay tuned for more agency dates/times.
Mahalo to All the Departments, Agencies and Sponsors of the 2021 Construction Webinar Series!