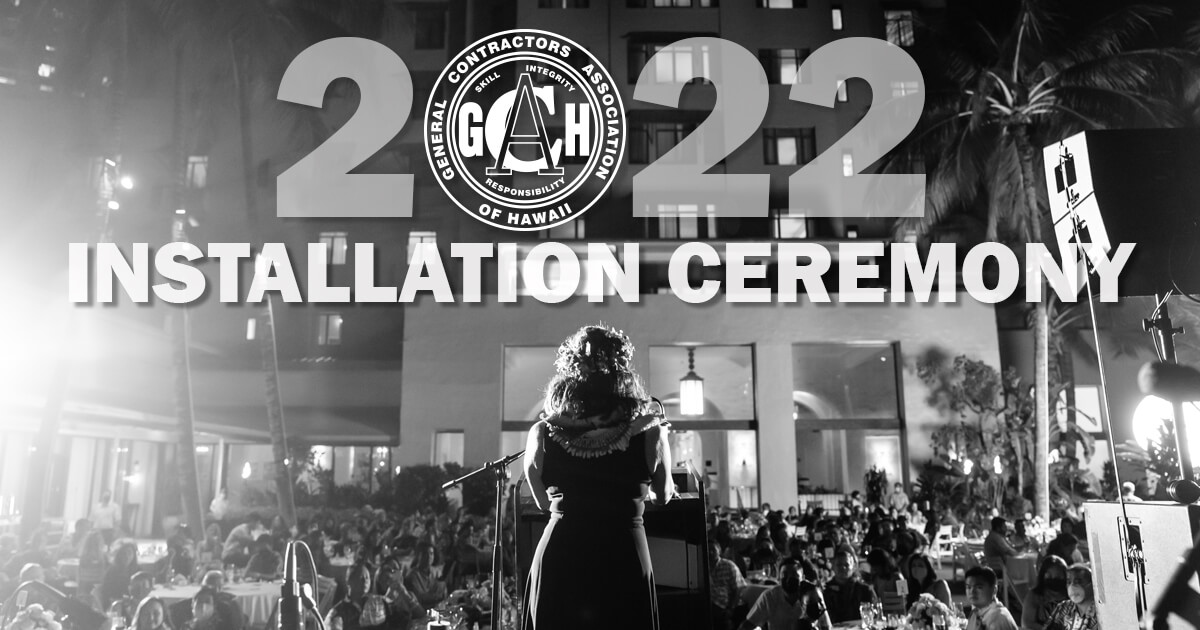 2022 Installation Ceremony
Excitement and anticipation filled the air as nearly 200 GCA members and guests arrived at lawn fronting Waikiki Beach at the The Royal Hawaiian Resort for GCA's 2022 Installation Ceremony on Saturday, Jan. 8, 2022.
Despite the rainy weather in the days leading up to the outdoor event, a beautiful Waikiki sunset served as the perfect backdrop for the celebration. After nearly two years of not being able to hold large gatherings because of pandemic-related restrictions, GCA members had been looking forward to seeing each other in person once again — just like before.
For the full 2022 list of Board Officers and Directors, click here.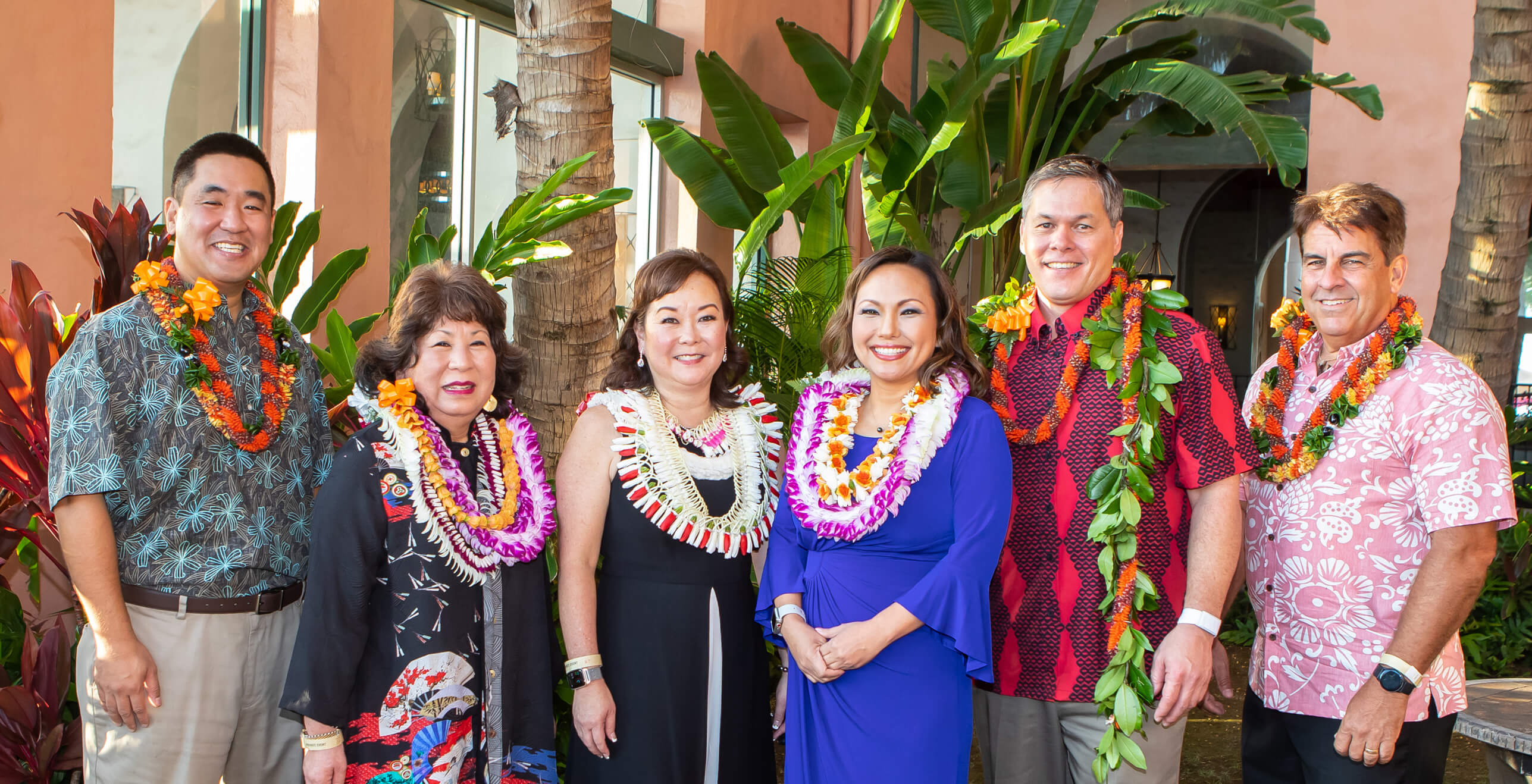 (L to R): Michael Young (2nd Vice President), Lori Isara (Treasurer), Dale Sakamoto Yoneda (President), Cheryl Walthall (Executive Director), Emmett Kinney (Immediate Past President), & Steve Baginski (1st Vice President)
During the ceremony, the GCA also recognized the contributions of two committees:
Most Improved Committee: Environment Committee, which helps to guide the construction industry to build Hawaii sustainably, maintain open communication with government regulatory agencies and to promote best management practices to protect the environment. The committee chair is Victor Szabo, of Healy Tibbitts Builders; and Gordon Scruton Jr. of Nordic PCL Construction is vice chair. Their mentor is Rick Heltzel, president of Healy Tibbitts Builders.
Outstanding Committee Award: Construction Leadership Council (CLC), consisting of up-and-coming construction leaders, led by officers Peter Mercuris of Hensel Phelps as chair; Kawika Nakoa of Albert C. Kobayashi, Inc., vice chair; Claire Thompson of Nordic PCL Construction, treasurer; and Travis Higa of Constructors Hawaii, secretary. Their mentor is Garrett Sullivan of Sullivan & Associates.