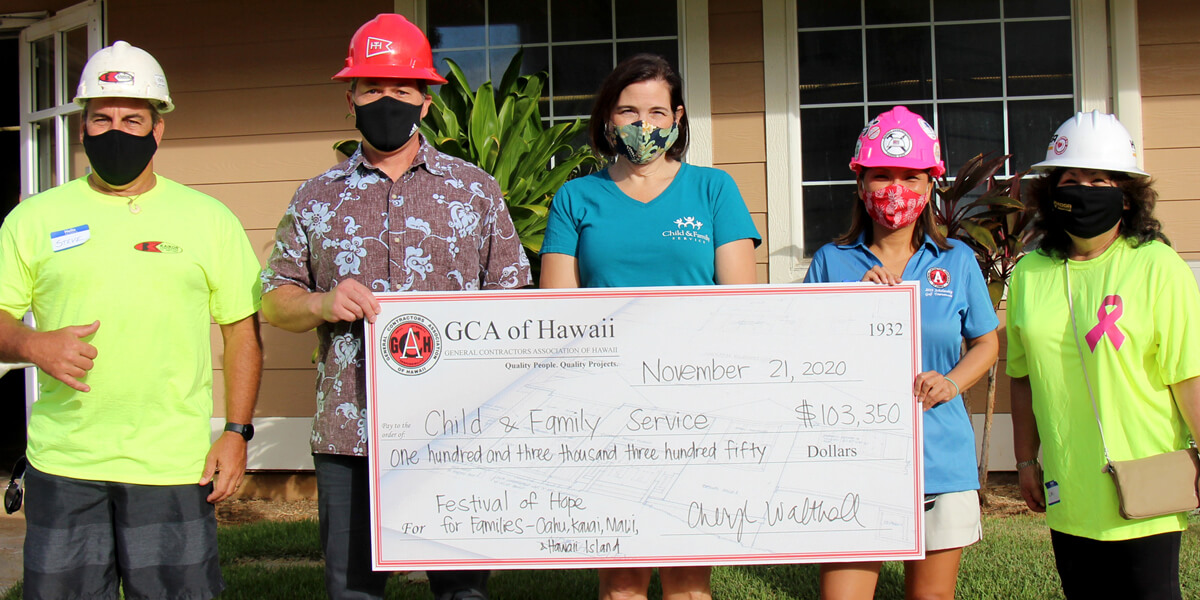 Festival of Hope for Families Event on O'ahu: (L to R) Steve Baginski (GCA Board), Emmett Kinney (2020 GCA 1st Vice President), Karen Tan (CFS President & CEO), Cheryl Walthall (GCA Executive Vice President), & Lori Isara (2020 GCA Treasurer)
2020 Give Back to the Community
GCA Members Give Back in the Midst of the Pandemic
Article appeared in the GCA Magazine 2021, Volume 20, Issue 1.
Members of the General Contractors Association of Hawaii showed their commitment to giving back to the community by generously donating their time and resources to support Child & Family Service, a non-profit organization whose mission for more than 120 years has been to strengthen Hawaii's families and foster the healthy development of children.
Each year, as part of the GCA's Giving Back to the Community program, the President selects a nonprofit organization to support. Last year, GCA President Leslie Isemoto chose Child & Family Service, which has programs to support families in all four counties.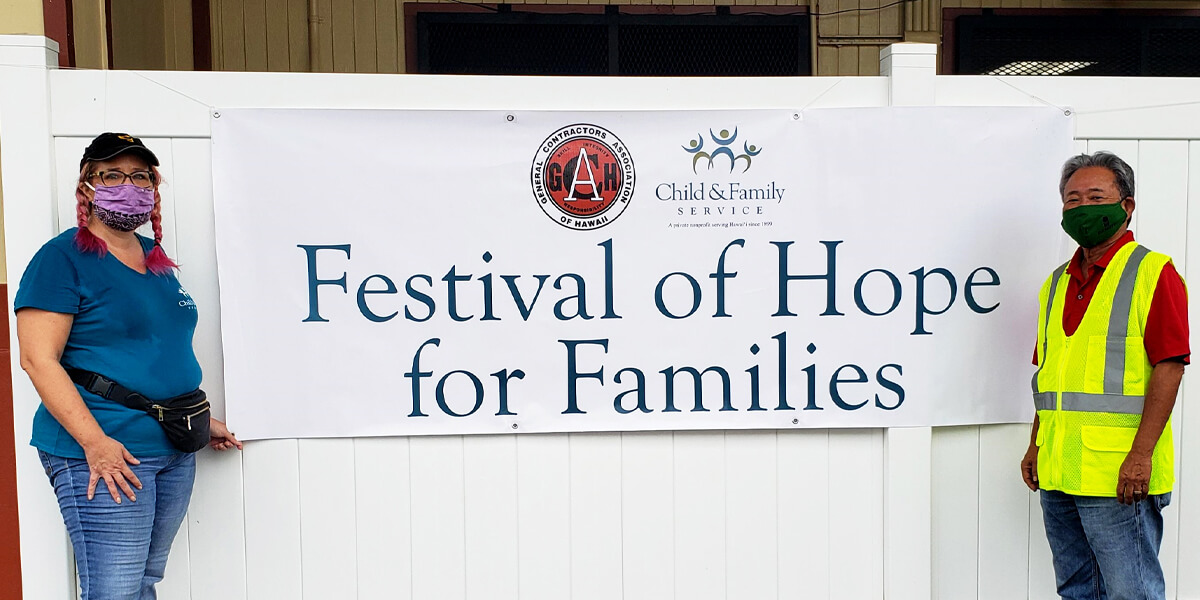 Festival of Hope for Families Event on Hawai'i Island: (L to R) Chris Terry (CFS Director of East Hawai'i Island Programs) & Leslie Isemoto (2020 GCA President)
Isemoto could not have made a better choice. With so many families affected by the pandemic, the broad range of services and programs offered by Child & Family Service were especially critical last year. There has been an increased need for information and support for childcare and education, employment services, domestic violence and safety, and healthcare as well as counseling for other challenges brought on by the pandemic.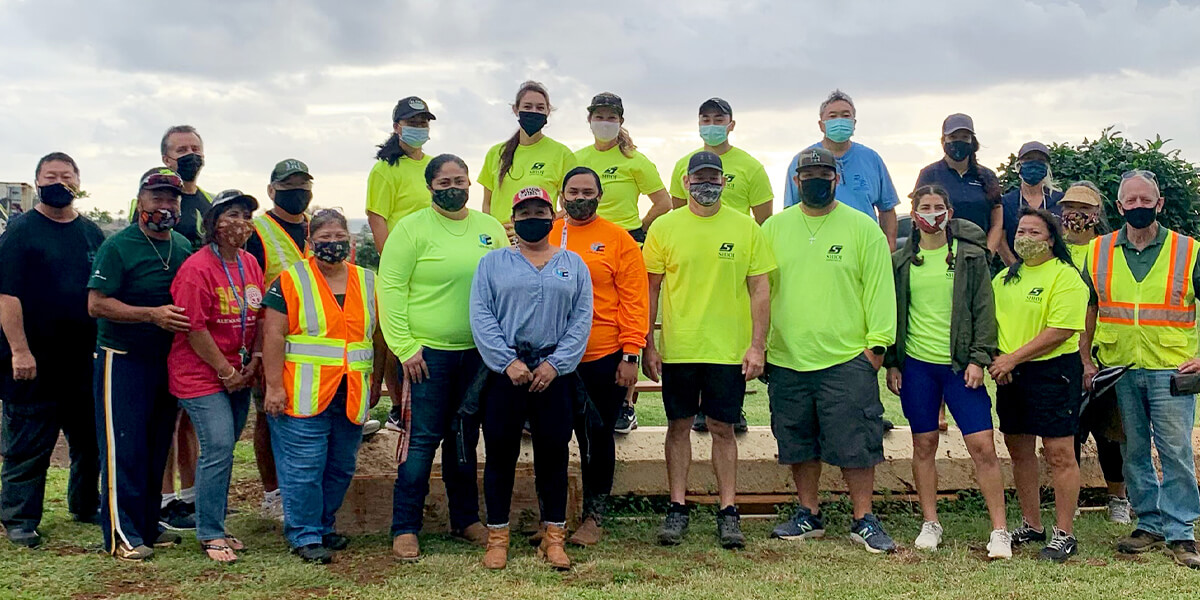 Festival of Hope for Families Event on Kaua'i
To meet the needs of families, the GCA welcomed the opportunity to support four "Festival of Hope for Families" drive-through events — one in each county — all of which were held on Saturday, Nov. 22, 2020, just in time for Thanksgiving later that week. To adhere to social-distancing guidance, drivers remained in their vehicles and received food and educational resources as they drove past various distribution booths.
The distribution sites included Child & Family Service's Ewa Campus on Oahu; Crossroads Christian Fellowship in Kapaa, Kauai; King's Cathedral in Kahului, Maui; and the Nani Mau Restaurant & Garden in Hilo, on Hawaii Island. The GCA committed to raising $25,000 for each event for a total of $100,000. GCA members showed their aloha for the community in a big way, exceeding that goal and raising a total of $103,350.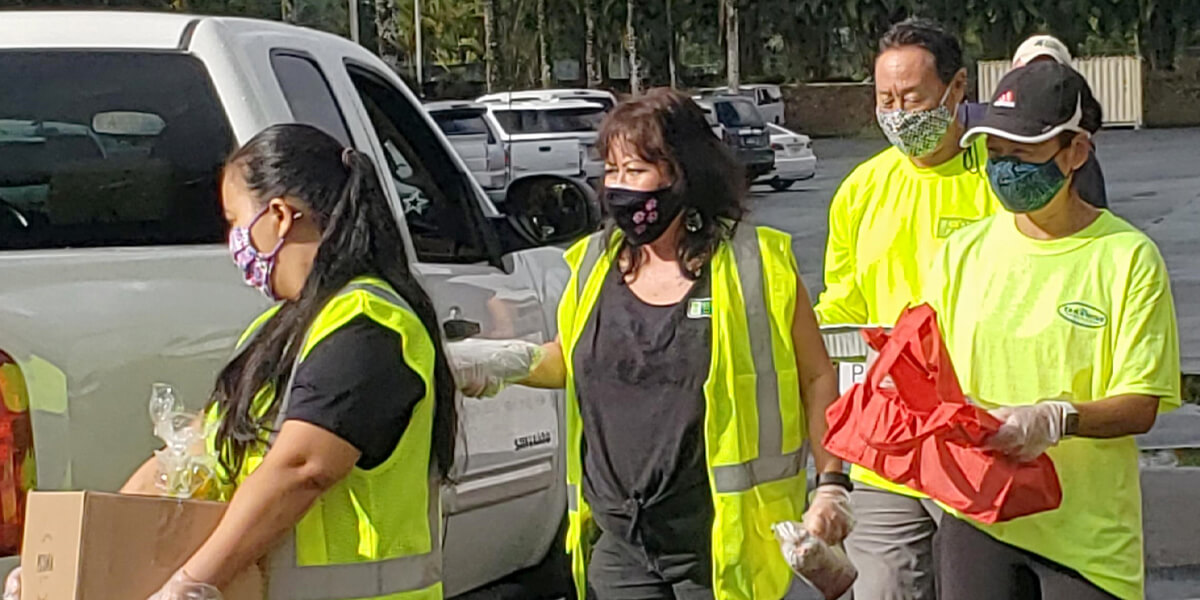 Festival of Hope for Families Event on Hawai'i Island
"In order to sponsor these events, our generous members, as well as the Hawaii Island Contractors Association and its members, stepped forward during this challenging time and donated as companies and individuals to exceed our $100,000 fundraising goal," said Isemoto, who volunteered at the Hilo drive-through event. "Throughout the pandemic, our industry kept building Hawaii as an essential service, and we're also committed to building strong, resilient families."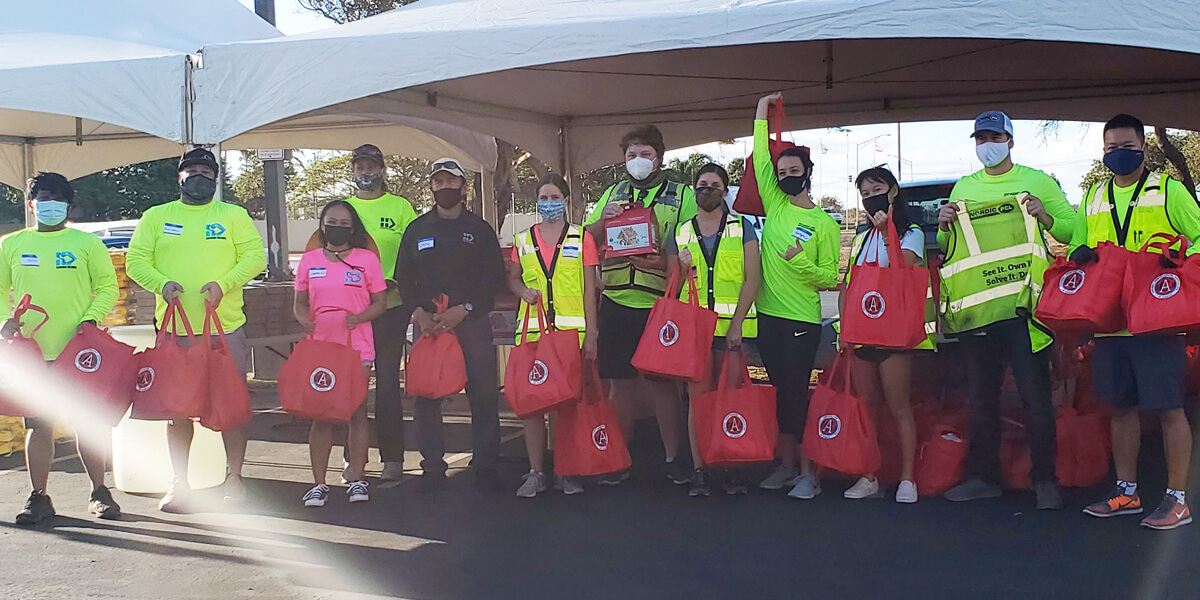 Festival of Hope for Families Event on Maui
Cheryl Walthall, GCA's Executive Vice President, proudly presented a check for the total amount to Karen Tan, President and CEO of Child & Family Service, at the Oahu event.
"We all know people who have been affected by the pandemic. Many lost their jobs and were worried about how to make ends meet," Walthall said. "Members across our islands gave without hesitation to support Child & Family Service, knowing their gifts would help meet the urgent needs of families."
"This was our largest series of Festival of Hope for Families events to date. We've held nine events on five islands since the pandemic started, and we were honored to partner with the GCA to put on a multi-location extravaganza and greatly expand our impact," Tan noted. "Not only does the festival give out meals and activities for kids, but it gives our caring staff a chance to check in with the community and connect with those in need of our services. At a time when the stress of the holiday season, distance learning and job insecurity continued to weigh on us all, we were able to support even more people across the state with the generous support of the GCA."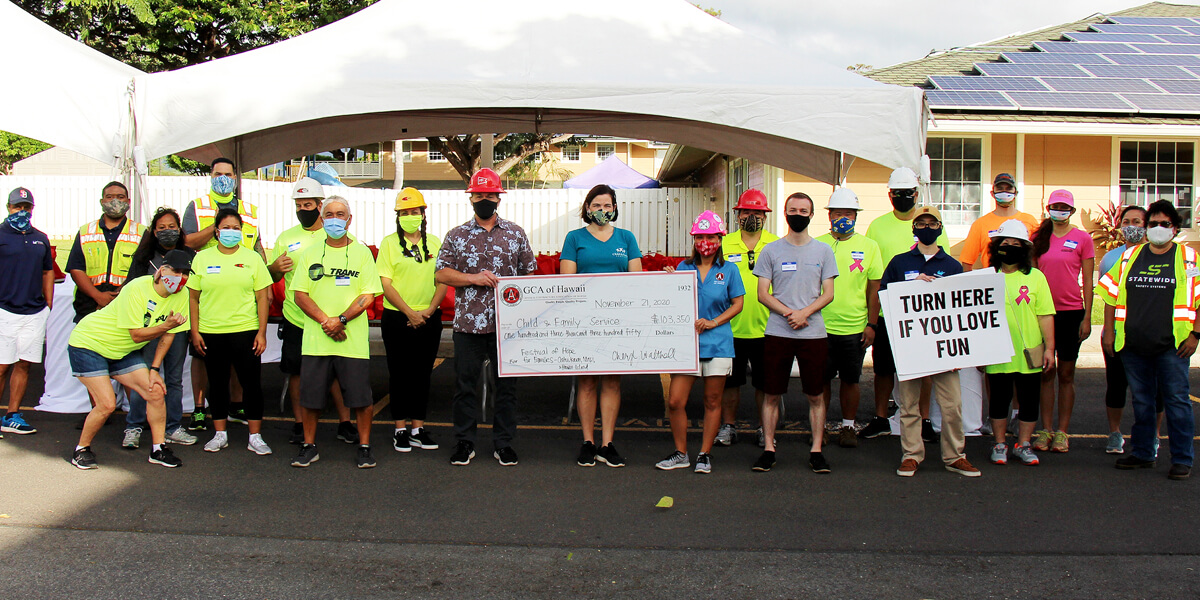 Festival of Hope for Families Event on O'ahu
As a result of the GCA's contribution and volunteer support, and the collaborative efforts of other organizations in the community, Child & Family Service was able to touch the lives of nearly 5,000 individuals on that day by distributing warm, delicious meals prepared by local chefs, bags of rice, fresh produce and personal protective equipment and providing vitally needed counseling and support services at the drive-through events.
The GCA's support also enabled Child & Family Service to prepare and distribute Family Lokahi Kits, which included items such as children's books by local authors, card games, and activity books, some of which were donated by local businesses. The kits also included parenting and family resources, stress relief ideas, hotline information, educational materials and a pack of Family Talk Story "Hoʽo Walaʽau" Cards, which includes a range of questions for parents and children to spark conversations and bring families closer together.
The GCA's generosity extended beyond those families that benefited from the drive-through events. Kits that were not given out that day were distributed for other families in need at Hale Hoomalu and Crossroads Christian Fellowship on Kauai; King's Cathedral on Maui; Hope Services Hawaii & the Domestic Violence Action Center (East Hawaii) on Hawaii Island; and to homeless families in Waimanalo and Leeward, Oahu.