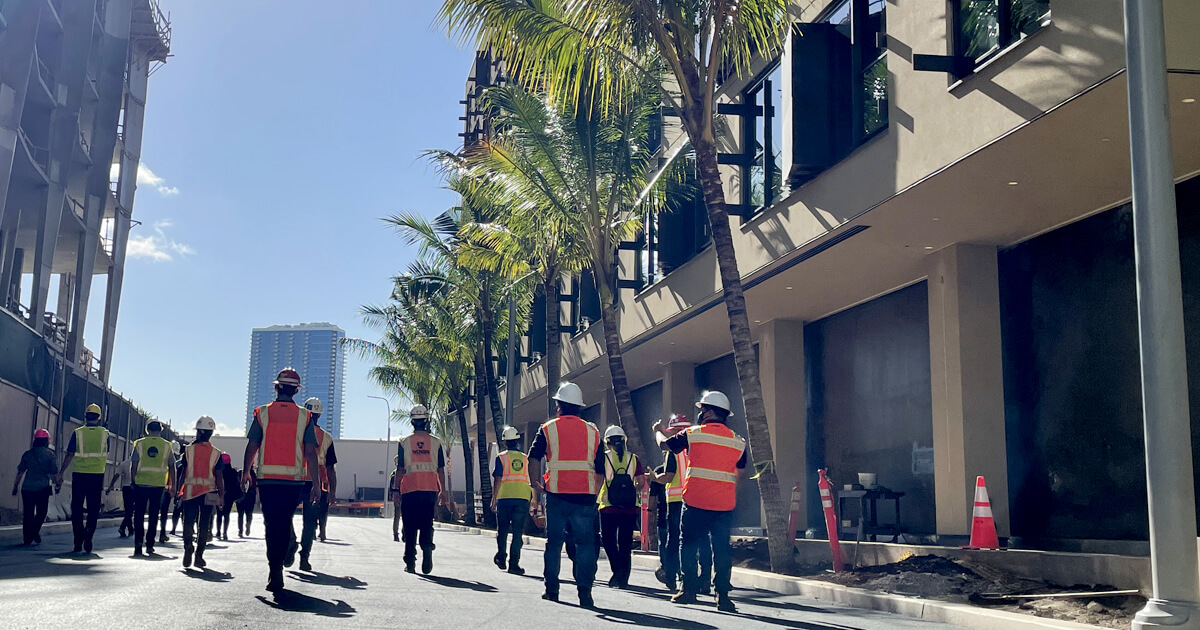 CLC: A Melting Pot for the Industry
Those starting out in the construction industry may find it challenging to learn the ropes and make progress in their career. As with any other profession, trying to navigate on your own can be a struggle. The GCA's Construction Leadership Council (CLC), chaired by Peter Mercuris, of Hensel Phelps, is filling the need for younger professionals to have peer-to-peer support.
"Our growing network, which consists of those from entry level to mid-management level, provides the perfect solution to fulfill CLC's mission of uniting Hawaii's next generation of construction industry leaders through professional development and community-building.  With the growth of the CLC network we are on track to meet our long term goals of developing leaders and sustaining industry excellence into the future," Mercuris said.
Full Breadth of the Industry
"Sometimes when you work in one company, you may not see the full breadth of best practices in other companies. CLC gives members a broader view of the industry," said Kawika Nakoa, of Albert C. Kobayashi, Inc. who serves as CLC's Vice-Chair. "We want CLC to be the melting pot for the construction industry. We're creating a network for Hawaii professionals who are in the early stages of their career to help each other grow and reach their fullest potential as a general contractor or subcontractor."
Gaining New Skills
"CLC offers monthly professional development sessions for younger employees of GCA member organizations on such topics as communications, enhanced productivity, leadership capabilities — all of the foundational skills necessary to supplement their construction industry knowledge for career advancement," said Travis Higa, of Constructors Hawaii, who is the CLC's Secretary.
Last year, CLC put its plans on hold due to COVID-19 but with there is light at the end of the pandemic tunnel in sight.
"We're now moving forward cautiously with limited in-person gatherings and are planning for more in-person networking events later this year," said Claire Thompson, of Nordic PCL Construction, who serves as CLC's Treasurer.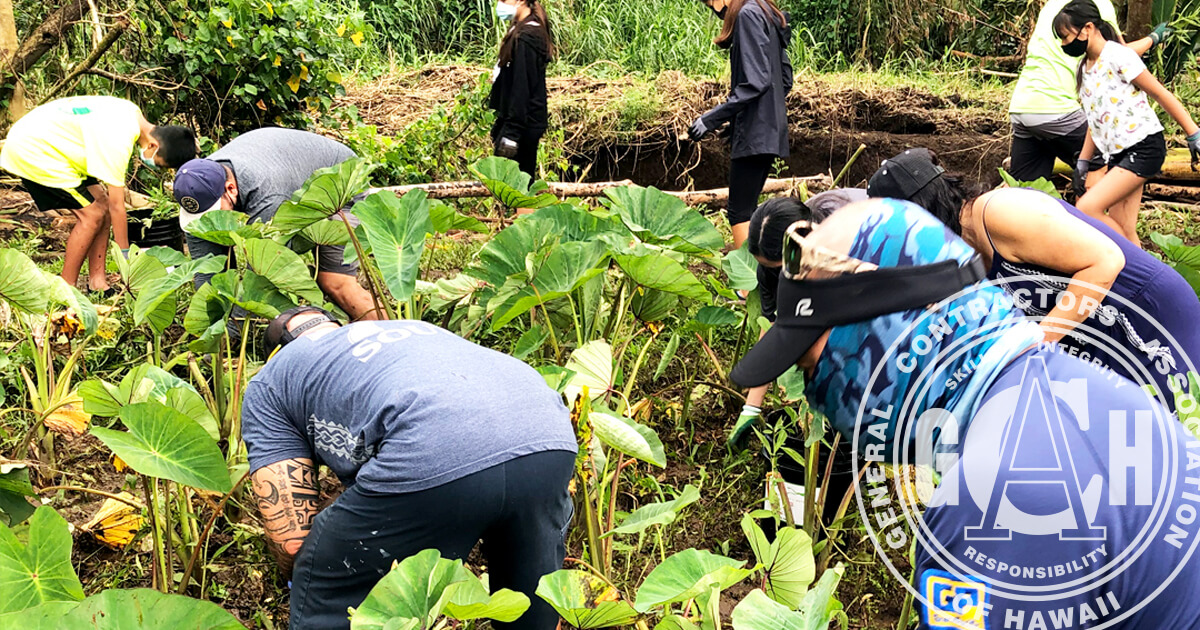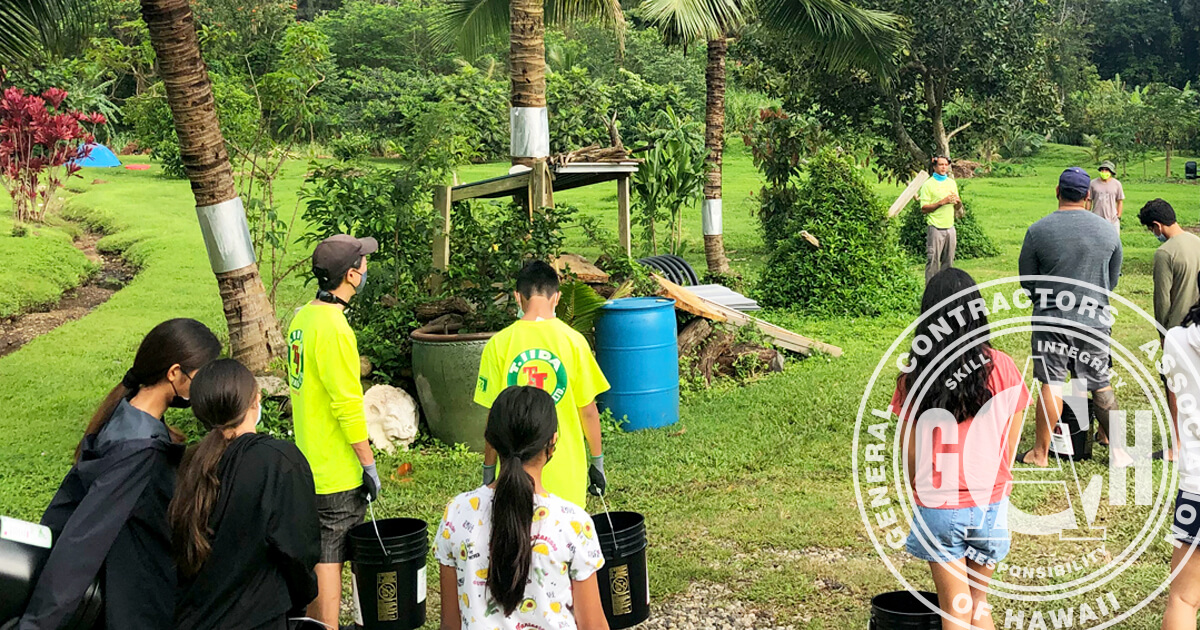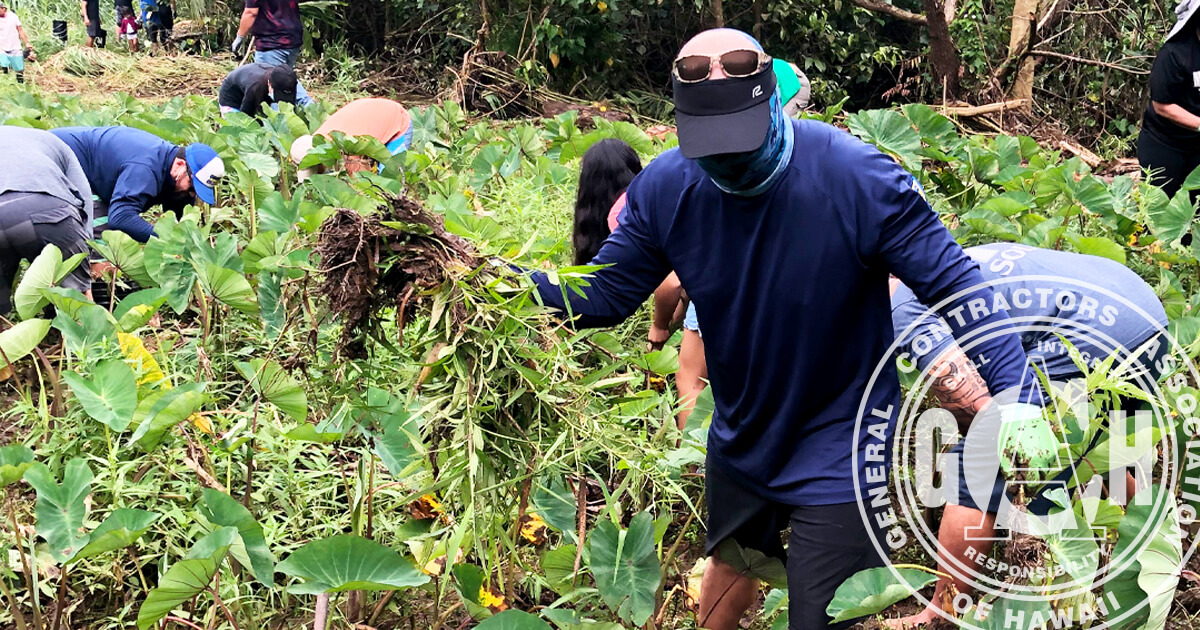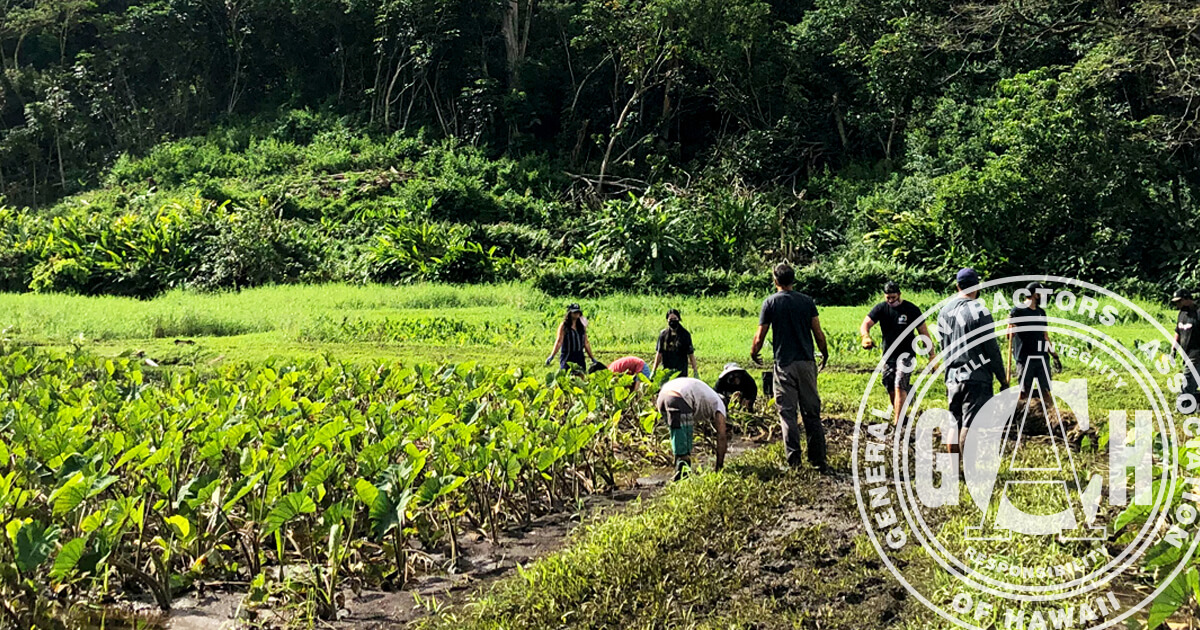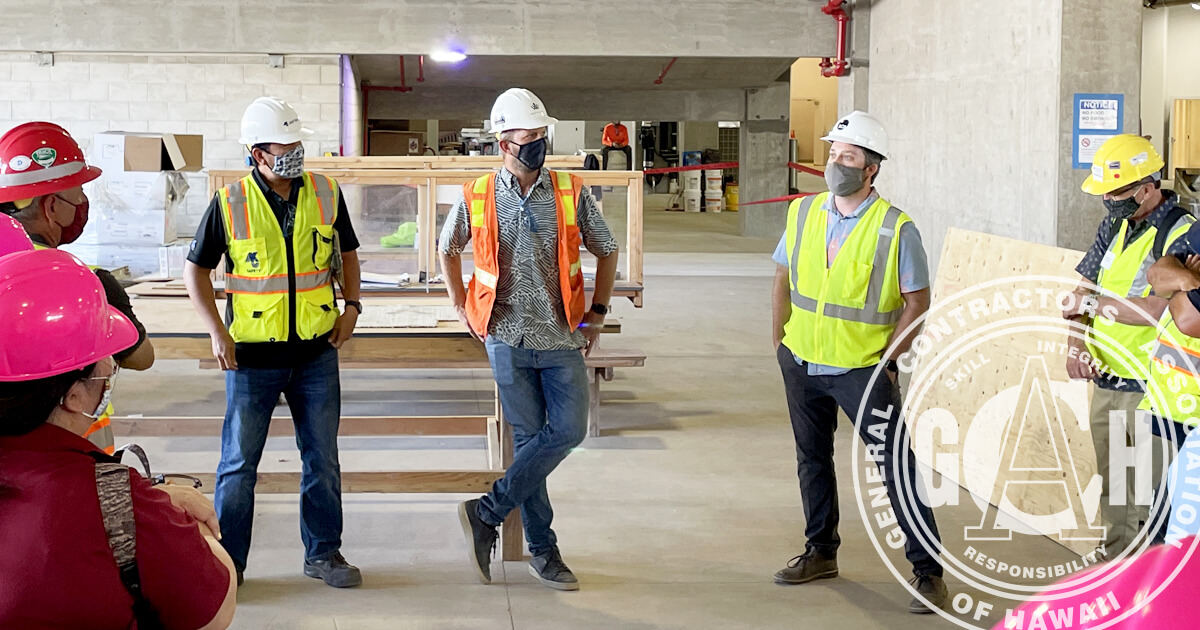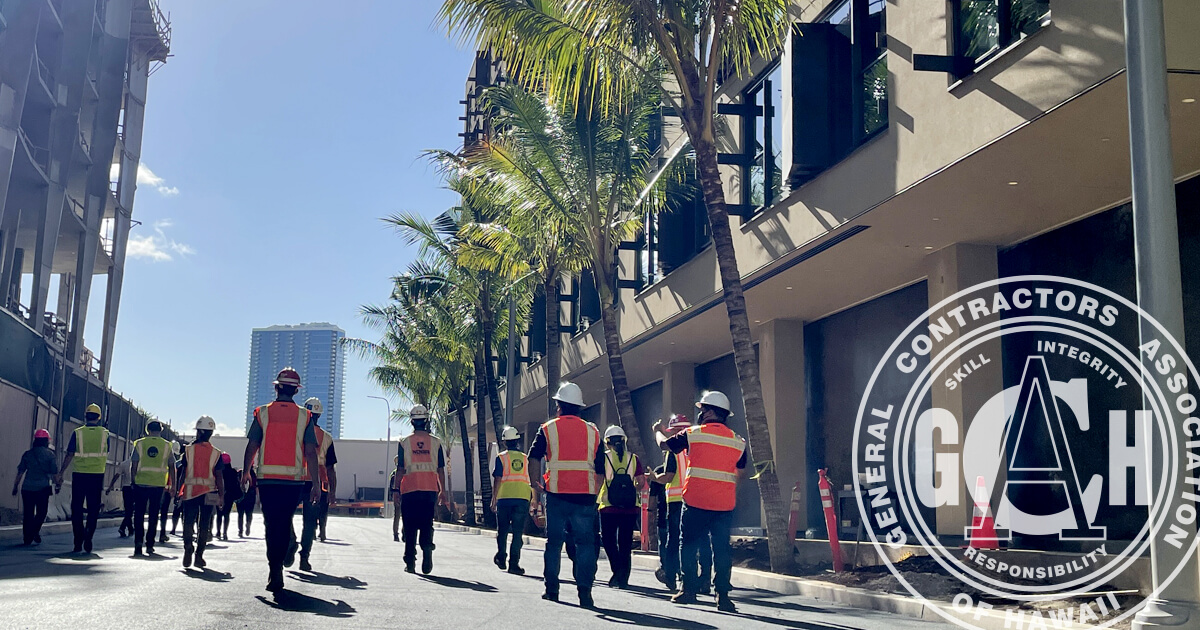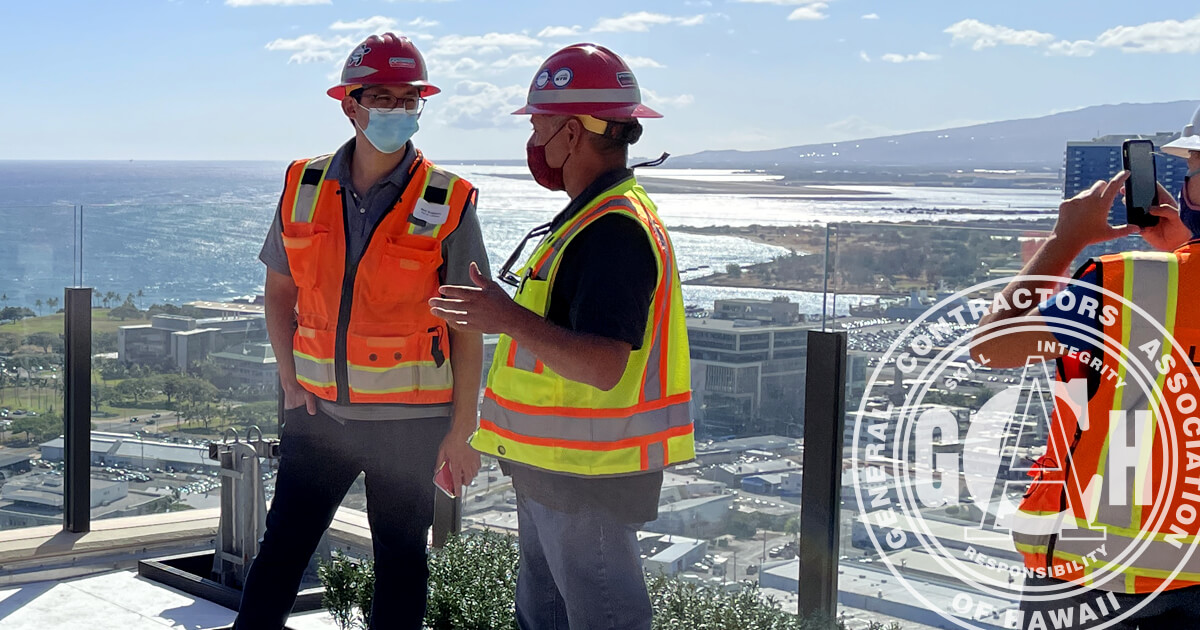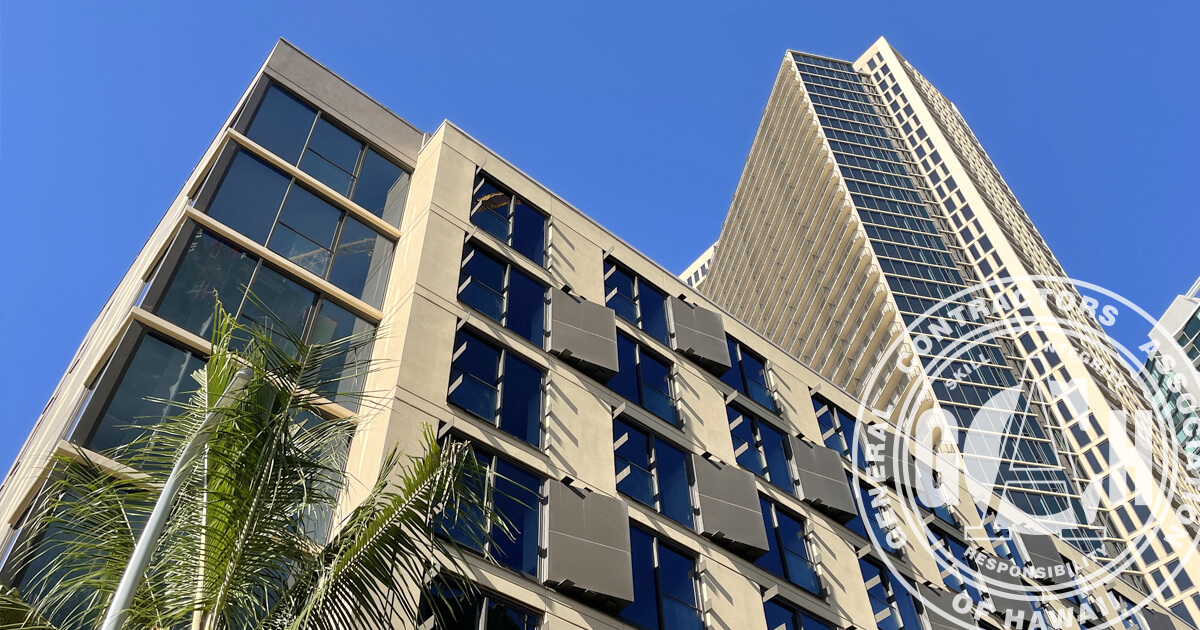 Already Moving Forward
They recently held a community-building event working in a lo'i in Waiahole (photos above) and are holding two professional development events this year. In June, CLC members had the opportunity to participate in a job site tour of 'A'ali'i at Ward Village (photos above), one of the newest condominium towers being constructed in Kaka'ako by Albert C. Kobayashi, Inc. More professional development events are being planned for the remainder of 2021 and into 2022.
CLC is also holding virtual forums, held on the first Friday of each month, for ongoing professional development that is free for GCA members and University of Hawaii students. CLC is apparently on the right track: the monthly topics are so interesting, it is attracting those who are veterans of the construction industry! (for those interested in the First Friday Forum, click here for more information)
Interested in joining or finding out more about the CLC?